The safety of everyone who lives in our communities is paramount and our highest priority.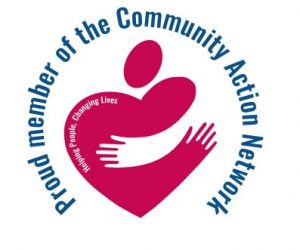 Weatherization Assistance Program
WEATHERIZATION ASSISTANCE IS NOT A REHABILITATION PROGRAM AND DOES NOT ADDRESS THE APPEARANCE OF YOUR HOUSE.
We serve McLennan, Limestone, Hill, Freestone, Falls, Bosque, Navarro, Johnson and Ellis Counties.
The Weatherization Assistance Program performs minor repairs to your home to prevent air from escaping or entering the house. Weatherization measures strive to assist you to maintain a more comfortable temperature level in your home and save you energy dollars. Homes that need weatherization will typically have cracks, holes, and other places where air leaks in and out. Here is a list of the types of work that the weatherization program may address:
Repair or replace low energy efficient heaters
Repair or replace low energy efficient air conditioners
Install attic and/or wall insulation
Repair doors
Repair windows
Replace broken glass and glaze around loose panes in windows
Weatherstripping around doors and attic hatches
Patch holes in the walls where air is coming in or out of the house
Patch holes in floors and ceilings
Caulk around window and door frames
Wrap exposed water pipes
The weatherization program does not provide funds for painting your house, installing new carpet or vinyl flooring, or storm doors.
*How much assistance does the program provide?
EOAC is required to explain all the possible services provided by the Weatherization Assistance Program as part of its client education. EOAC has a limited amount of money that can be spent on any particular home. Therefore, the work done on each home will be different based on the homes condition, amount of energy used to heat and cool the residence and program guideline set by Texas Department of Housing and Community Affairs. The initial assessment of your home DOES NOT guarantee that you will be eligible for weatherization services.
**If funds are available, we are able to assist with gas leak repairs and gas water heater repairs. Please contact our office to determine if funds are available.